Sumy, UKRAINE SINGLES TOUR
Upcoming Tour:
To Be Announced

Visit Our FULL Ukraine Video & Media Center HERE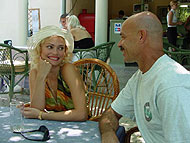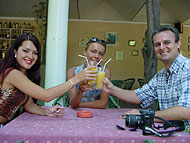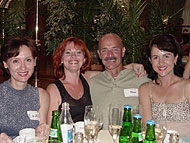 The beautiful Sumy women will welcome you with open arms to this smaller Ukraine city in the northeastern territory near the Russian border. Well off the beaten tract Sumy Ukraine does not experience the same type of foreign visitor influx that some of the other larger Ukraine cities have seen in the last few years.
These young beautiful Sumy women are great ambassadors for exploring this city. This portion of the Singles tour will encompass one exciting Social and two nights in our hotel especially chosen for its central location to the quaint old shopping district of the city. Stoll hand and hand with that someone special down the two tree lined pedestrian boulevards that run parallel into the city center. You will enjoy the architecture, the charming churches and the atmosphere created by seating benches accented by old street lamps.
Located on the Ps'ol River, Sumy is the capital of Sumy Oblast. Sumy closest large city neighbor is Kharkov Ukraine a distance of approximately 90 miles (145km) to the southeast. Sumy is a smaller city by Ukraine standards with a population of a little over 300,000. The city may be reached by highway or rail. Institutionally the city houses the S. Mararenko Teacher-training Institute and the Sumy Museum of Arts with works of Shevchenko and other notable artists are on display. Architectural monuments include a 17th-century guild assembly hall, churches from the 18th and 19th centuries and several theaters.
Please join us on the Kharkov/Poltava/Sumy Singles tour and enjoy the experience of a lifetime meeting some of the most exceptional northeastern Ukrainian women.
THE "ROMANCE TRIP" INCLUDES:
Coach Transport to and from hotel and all AFA events
Accommodations in Kharkov, Poltava & Sumy Ukraine
Personal introductions to the 1,000's of available women profiled in our AFA office catalogs
Three fully catered, specific invitation, large Socials
Complimentary interpreters provided at all Socials
Breakfast daily
Three hour city Sightseeing tour
Hotel area and city orientation walking tour
24 hour hospitality and guidance from our American and foreign staff
In-house complimentary interpreting services located in the hospitality room
1 month Platinum Membership ($95.00 value)
Sumy Romance Tour Details
Romance Tours
Russian Women Tours Latin Women Tours Peru, Latin Women Tours Costa Rica, Latin Women Tours
Ukraine Women Tours

Thailand, Asian Women Tours

Philippines, Asian Women Tours Multiple Cities Women Tours
A Foreign Affair

7320 N Dreamy Draw Drive
Phoenix, Arizona 85020
(602) 553-8178
FAX (602) 468-1119

Contact Us



THIS PROGRAM IS THE SOLE PROPERTY OF A FOREIGN AFFAIR AND MAY NOT BE COPIED IN ANY WAY OR FORM WITHOUT EXPRESS PERMISSION FROM A FOREIGN AFFAIR.

© COPYRIGHT 1996-2023 - ALL RIGHTS RESERVED.